Combilift began in 1998 design with the world's first internal combustion engine powered, all wheel drive, multi-directional forklift. Since then, the company has experienced phenomenal growth, employing more than 600 people at their purpose-built facility spanning 46,500 m² in Monaghan, Ireland. Today the product range includes forklifts, sideloaders, pallet trucks, articulating trucks via the Aisle-Master name, straddle carriers and container loaders.
Multi Directional Forklifts
SELECT A MODEL TO DOWNLOAD INFORMATION.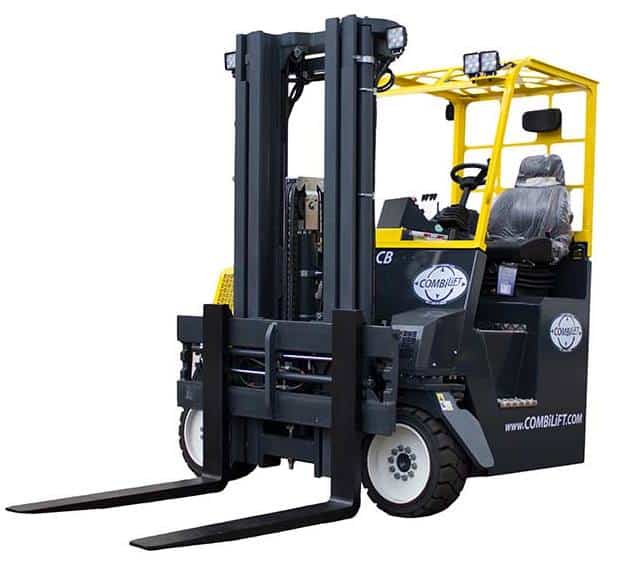 Pallet Trucks
SELECT A MODEL TO DOWNLOAD INFORMATION.
Sideloaders
SELECT A MODEL TO DOWNLOAD INFORMATION.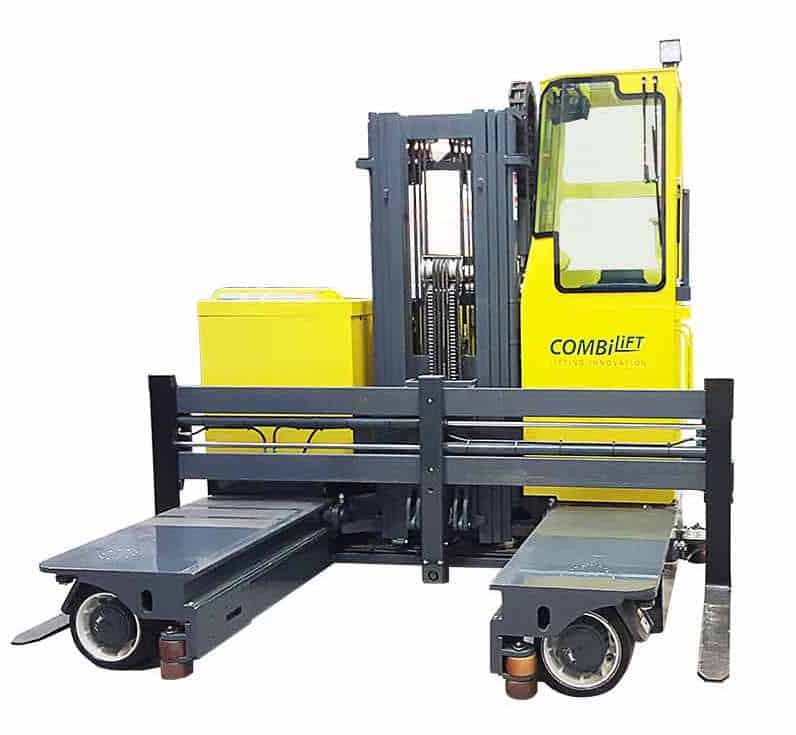 Sideloader or Multi-Directional?
THE SPREAD OF SIDELOADERS TO A WIDER AUDIENCE HAS RECENTLY BEEN DRIVEN, IRONICALLY, BY THE SUCCESS OF THE MULTI-DIRECTIONAL MACHINE.

Sideways travelling trucks have their origins in the portable truck or trailer mounted piggyback forklift, and provide some of the benefits of a sideloader. However, in many cases, the trucks are wider, less suitable for long runs or uneven ground, and unlike the Baumann sideloader, have no in-built deck levelling. Such levelling keeps loads securely horizontal both front to back and side to side.
Another benefit of the Baumann sideloader is its mast strength. Sideways movement adds lateral stress to both the mast and chassis. Baumann masts have a bespoke profile to provide greater strength, whilst the standard chassis is built to withstand major loads in all directions.