HAKO: HIGH PERFORMANCE TOTAL CLEANING
Hako Machines provides a quality total cleaning solution to commercial, industrial and municipal environments. Designed and built in Germany, the extensive range of industrial cleaning technology offers a solution for every application, with UK-based parts and technical support.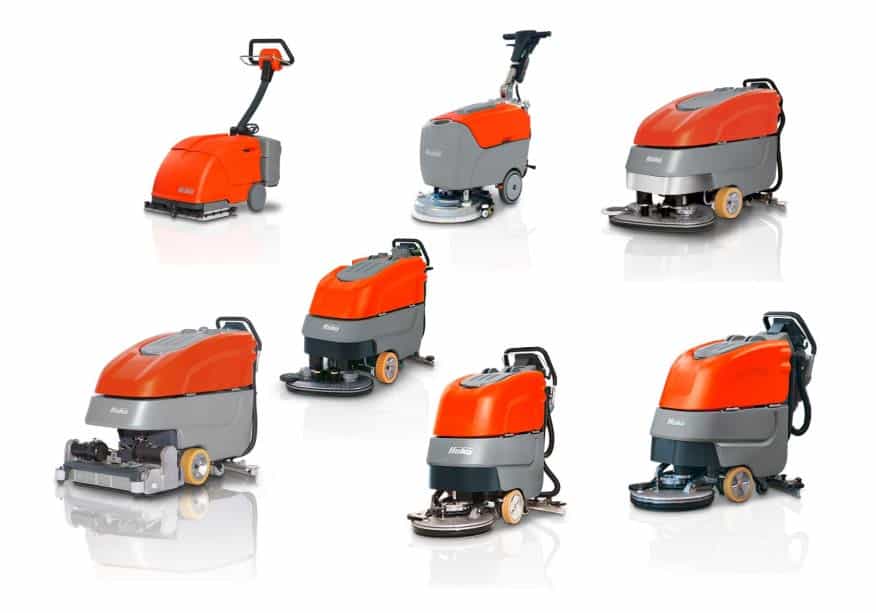 HAKO PEDESTRIAN SCRUBBER DRIERS
The Scrubmaster series brings a simple yet effective approach to your every commercial cleaning need. They are aimed at the general user who requires equipment to clean smaller and hard to reach areas.
The B10 entry-level model is designed with a rechargeable battery which makes it entirely portable. Whilst at the top of the series, the Scrubmaster B120 is a gassed-up pedestrian scrubber-drier that is built for use in medium and large areas.
With an enlarged water storage, it is capable of cleaning an area up to 4200m², is simple to use and straightforward to maintain, and pauses when at a stand-still.
Overall, the Scrubmaster series offers excellent value and productivity for a host of environments.
HAKO RIDE ON SCRUBBER DRIERS
Hako scrubber-driers are multifaceted for use in a variety of industrial, commercial and municipal contexts such as factories, streets and car parks. These tremendously rugged yet incredibly user-friendly machines are second to none in the cleaning industry. Starting from smaller devices to the types that will approach larger and uneven terrains for cleaning with vigour.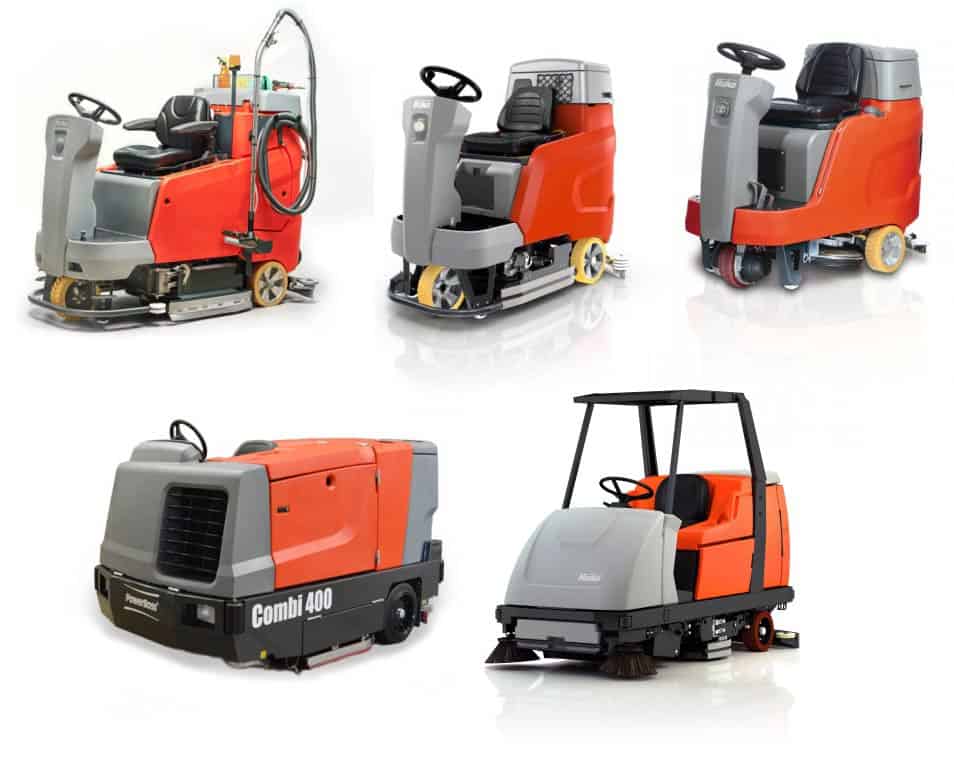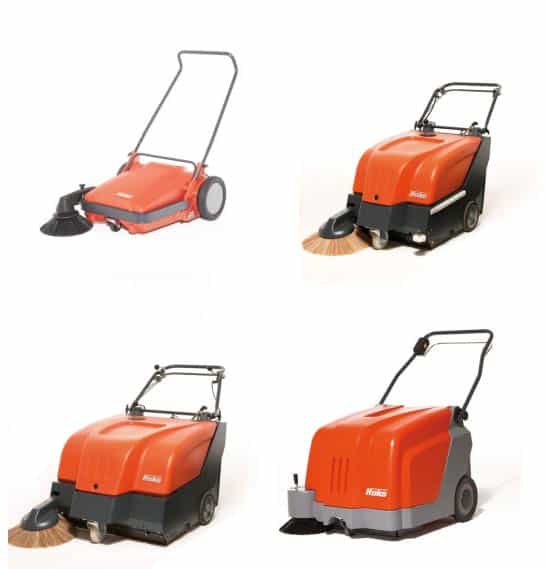 HAKO PEDESTRIAN SWEEPERS
Hako's pedestrian sweepers are perfect for the application of cleaning in both commercial and industrial contexts. As such, they will approach shop floors, shopping centres, factories and warehouses with the same degree of ease.
The company prides itself on practicality, user-accessibility, robustness and versatility. Being masters of manoeuvrability means each machine excels in both wide spaces and constricted spots while being highly adaptive to terrain and dirt.
HAKO RIDE ON SWEEPERS
The Sweepmaster range combines the compact dimensions of a pedestrian machine with the convenience and performance of a ride-on machine. First class sweeping performance, solid and robust design with crash protection for side brush and first class battery performance are just some of the characteristics of this superb series.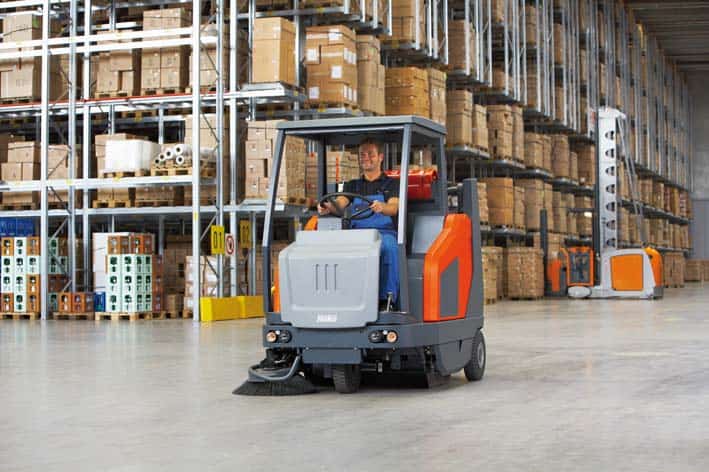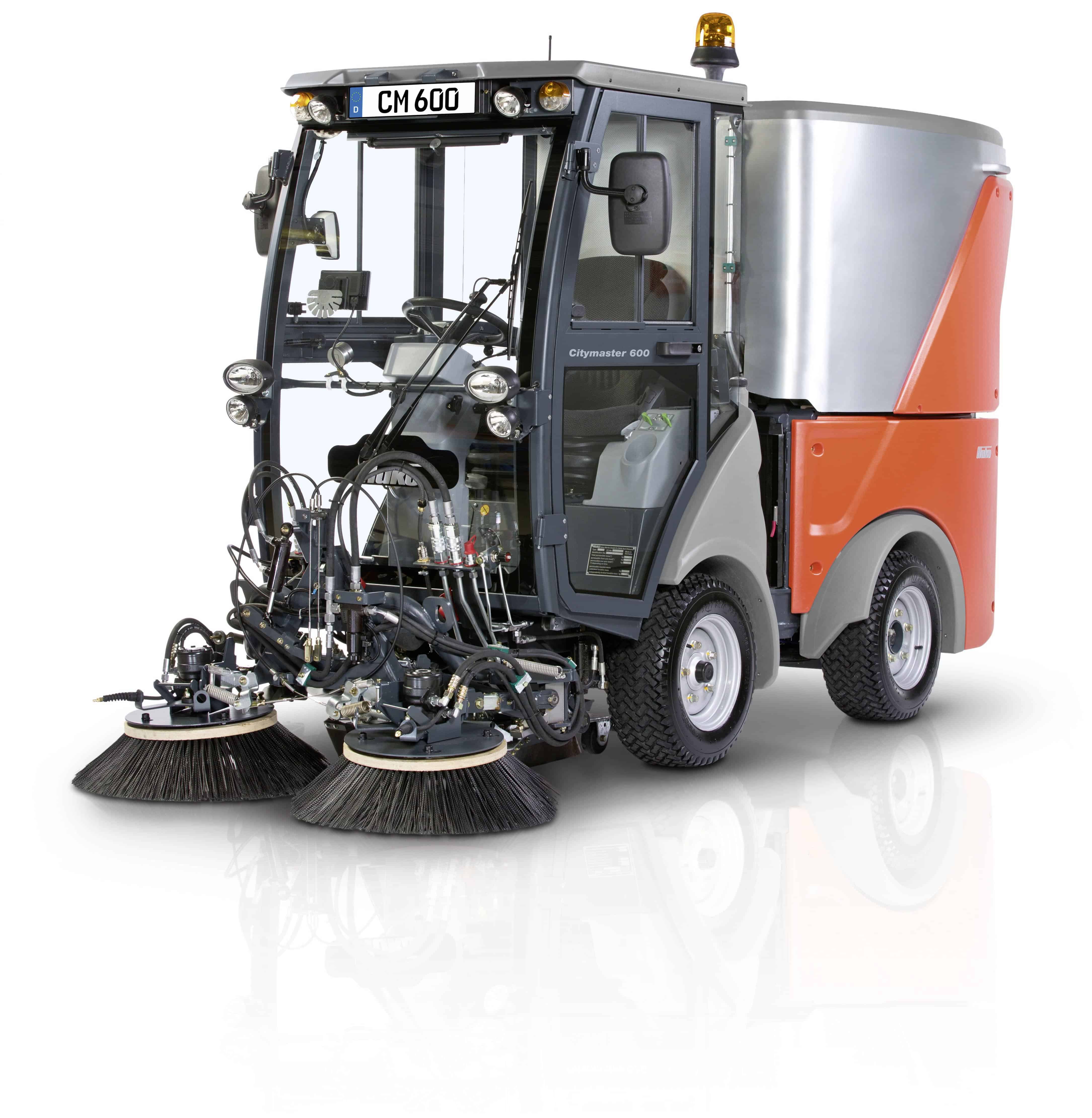 HAKO OUTDOOR CLEANING
The Citymaster range has been celebrated for its award-winning multifunctional abilities in all weather seasons. You have the option of both winter and grounds maintenance attachments, which makes this compact sweeper particularly desirable. It has a fluid and smooth quick-change system to ensure time-efficiency.
The sweeper comes with all the necessary accessories to embark on countless tasks, each of which provide straightforwardness for job completion. The Citymaster 600 focuses on compatibility, versatility and ease-of-use. It has been built to fulfil all your outdoor cleaning tasks. As such the steel chassis is hydraulically articulated at four points to couple safety and performance.
At the top of the range the new Citymaster 2200 has been developed to provide maximum economic efficiency, safety and flexibility when it comes to cleaning public areas.
HAKO COMMERCIAL EQUIPMENT
The Cleanserv C34 is a compact carpet cleaning machine for thorough, quick cleaning of small to medium sized areas. Cleaning product is sprayed onto the carpet then the cleaning solution is worked into the carpet it is then sucked up to leave an already partly dry carpet.
The Cleanserv vacuum cleaner range also offers expert performance for the professional cleaning of offices, hotels and schools and other larger than home spaces. The Scrubmaster B3, meanwhile, is a leading flexible walk-behind scrubber-drier that is both ideal for use on smaller areas but also perfect for industrial grade cleaning projects and services.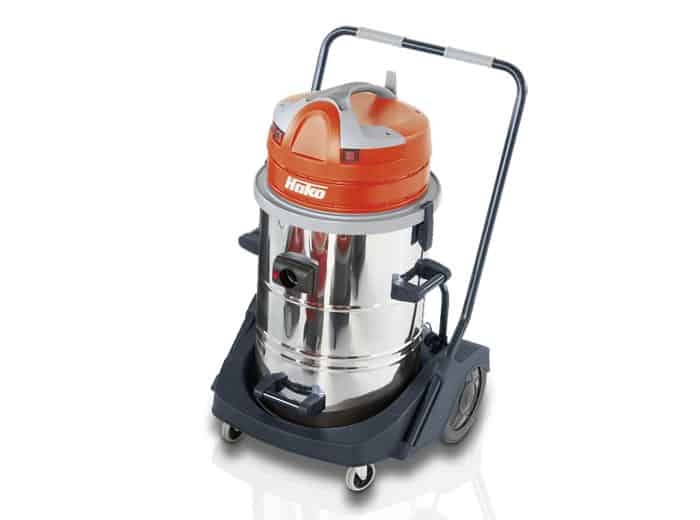 We'd love to hear from you…