Painting By Numbers
LEIGHS PAINTS IS A HISTORIC BUSINESS WITH AN IMPRESSIVE HERITAGE. NOW PART OF THE US SHERWIN-WILLIAMS GROUP, THE COMPANY IS RIGHTLY PROUD OF ITS 150 YEAR HERITAGE.
The Background
It all began in 1860 when the Leigh brothers, William and Joshua founded the business, with paint being playing second fiddle to the core business of building.
Four generations later, the family is still involved in a business that has transformed into a modern specialist supplying coatings to North Sea oil rigs, HMS Ark Royal, Premiership football clubs, and the iconic Forth Rail Bridge, amongst many others.
In the early 2000s, CEO Dick Frost realigned the business with its main markets, turning it from a product-led organisation, into a customer-centred one. "Our employees were hugely influential. They were brutal in their criticism, whilst being generally supportive and determined to help us bring about change," says Dick.
On-Board Fire Suppression
Transformation
With a new impetus behind it, the business teams were able to focus on the resources they needed, such as the materials handling fleet. Re-evaluating needs and assessing future requirements for the successful business became part of the transformational development.
The journey led them to Windsor. A review process ended with (or perhaps more accurately began with) Windsor not only maintaining a fleet of over 30 trucks, but also providing new long-term hire trucks.
Windsor has itself spent a great deal of time focussing on providing customers with exceptional service and support.
A critical element of the materials handling operation is the presence of flammable materials. Specialist flameproofing products are therefore included to remove the sources of ignition whilst retaining the original ergonomics and performance of each vehicle.
Conversion, testing and certification takes place to ensure the equipment is compliant with the European Directives ATEX 94/9/EC.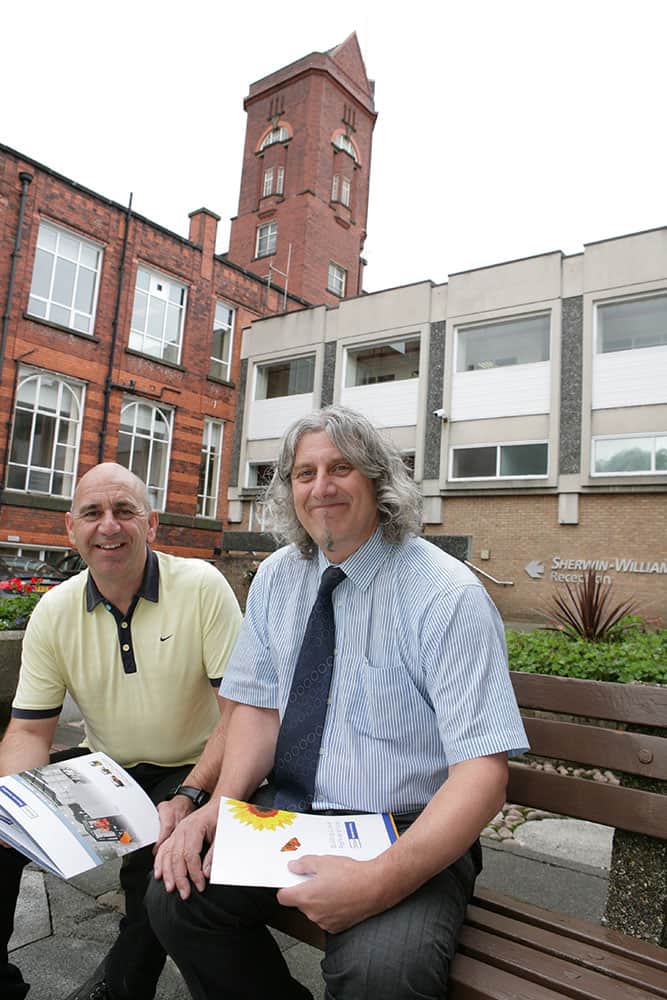 Results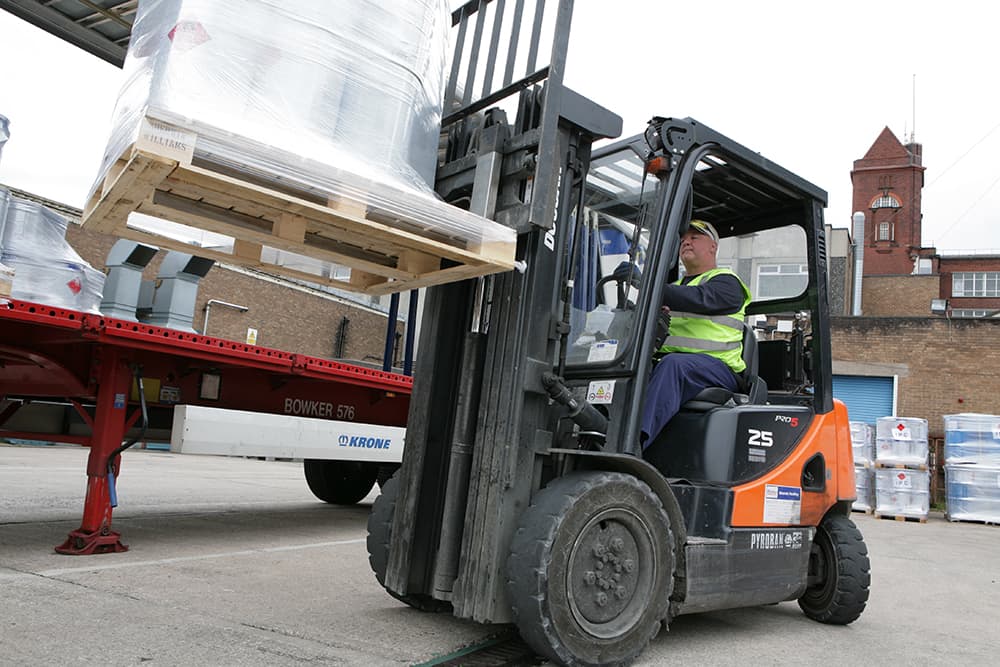 "Flameproofing is of paramount importance and obviously a very specialist area," says Windsor's Peter Dennett. "Our engineers have expert knowledge in ensuring the correct procedures are followed, ensuring the correct use for long term safety."
Windsor also delivered in introducing massive savings to the business. "By bringing costs down and providing greater productivity, we help the future prosperity of the company. We're also on hand for any questions or changes in requirements," adds Peter. For the ability of the team to be able to get the right equipment and the right supplier, it's possible to trace a line back to those days in 2000 when the restructuring of Leighs Paints took place. At the time, all the factory supervisors were removed and replaced by a totally flat structure based on self-directed teams.
If you were to ask Dick Frost for the most important lesson learnt from that time, he'll say understanding the importance of customers, people and vision, and getting the right people onboard, as "you can't do it without a great team to help you make it happen. "With Windsor as a key partner, we think he'll agree that continues to this day.
DO YOU HAVE A BIG IDEA WE CAN HELP WITH?