Wood For Good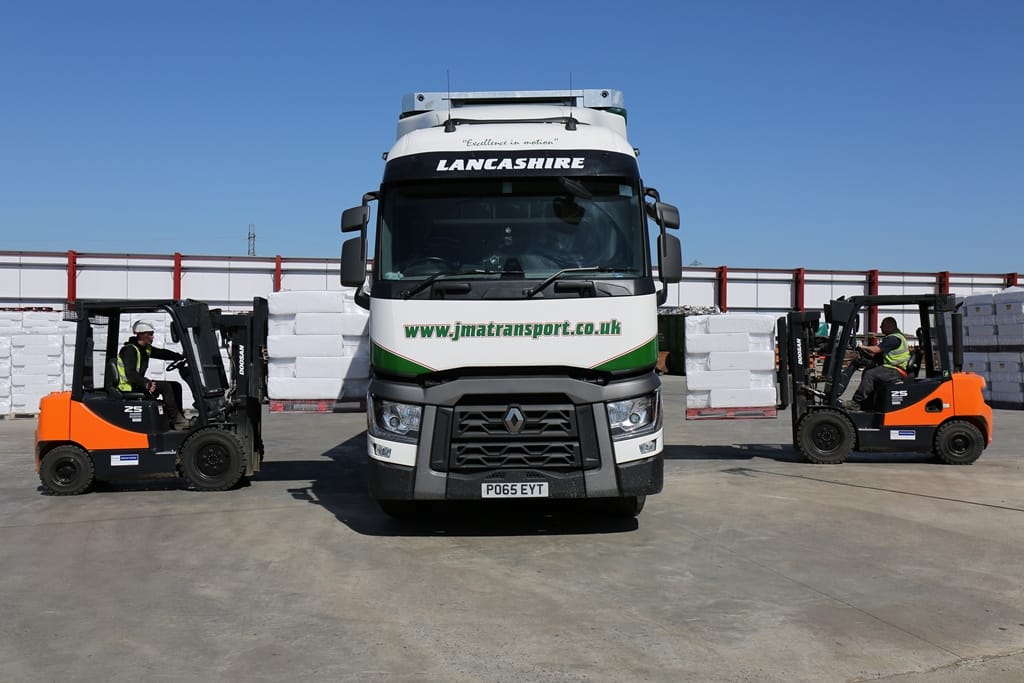 About Hadfield Wood Recyclers
Hadfield Wood Recyclers is one of the oldest wood recycling companies in the UK and a founder of the Wood Recyclers Association, the industry's trade association. With 35 years of experience in the industry, the award‐winning business has gained an enviable reputation for service and quality.
Growth does not come without its challenges, however, particularly for a business that is keenly aware of its surroundings and environmental impact. Hadfield Wood Recyclers is a UK leader in developing environmentally sound recycling solutions for wood waste, and it takes its responsibility for protecting the environment very seriously.
"We have great respect for our neighbours and work in a way so as to reduce our potential to become a nuisance," says operations manager, Neil Ogden.
As a result, night work is largely restricted to indoors, whilst a surrounding wall, dust and noise monitors, and fast turnaround of loads, all help keep disruption to a minimum. In fact, having two forklifts available to simultaneously unload lorries speeds up the process, and was part of the original brief to Windsor's Mark Welsby.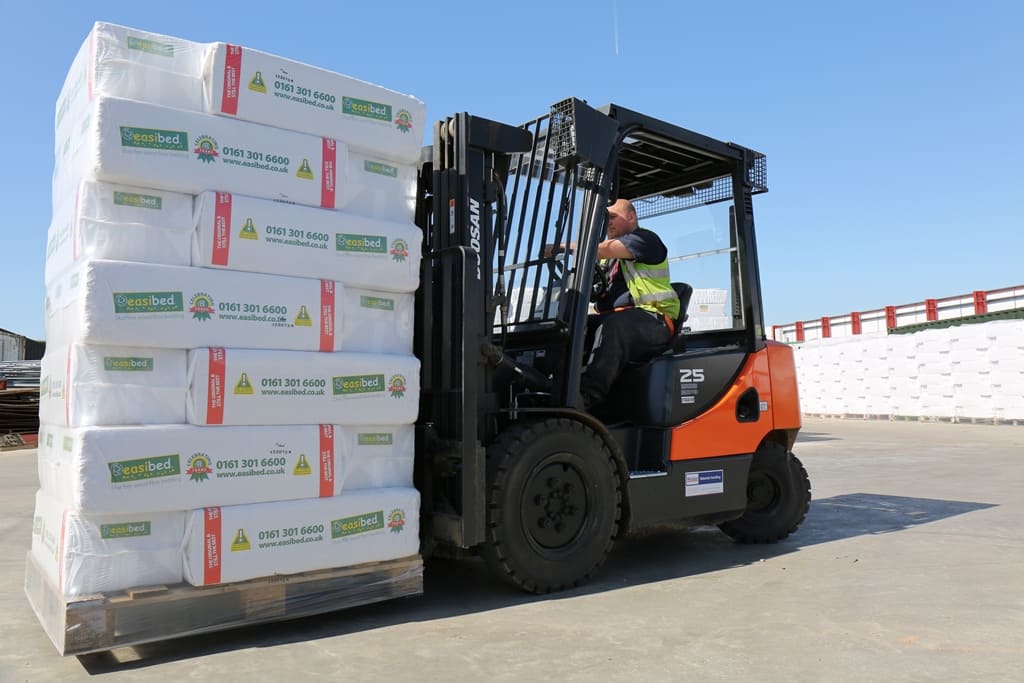 Making the right choice
Says Mark: "We listen closely to what the customer wants, but we also want to offer a fresh perspective if needed. Cost savings, fuel consumption, emissions and noise were important factors. We've come up with a great balance for Neil and proven the new equipment is excellent on fuel. We supplied Doosan and a low cost Tailift, which Neil was surprised to see the
dramatic differences in fuel usage ("a real eye‐opener" he says). Neil believes good support and honesty are critical in business relationships, which is why Windsor, which has itself spent a great deal of time focusing on providing customers with exceptional service and support, was the ideal match.
"Mark buys into it, he gets involved and we have meetings planned in over the next 10‐12 months to review fleet usage. We appreciate the regular updates and the personal style of account management. If you work together, life is a lot easier, and Windsor and Mark have proven that." says Neil.
In busier months, the baler, producing packs of equine, poultry and cattle bedding, can be running round the clock. As well as loading the finished packs, the five‐strong fleet of forklifts are there for loading up to eight vehicles a day, engineering work and handling raw materials.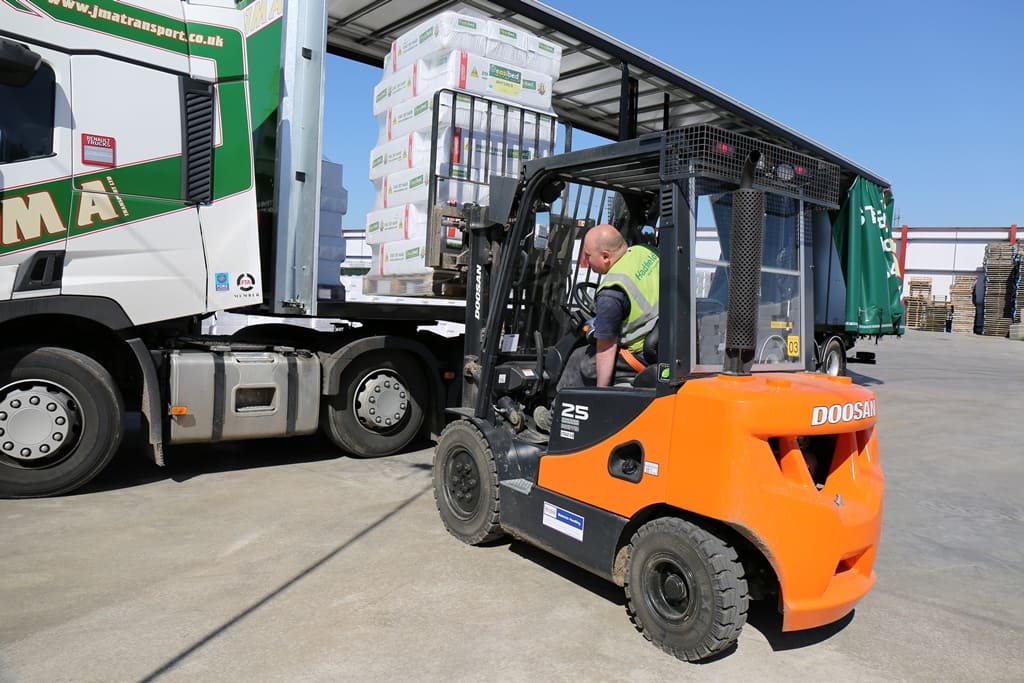 Results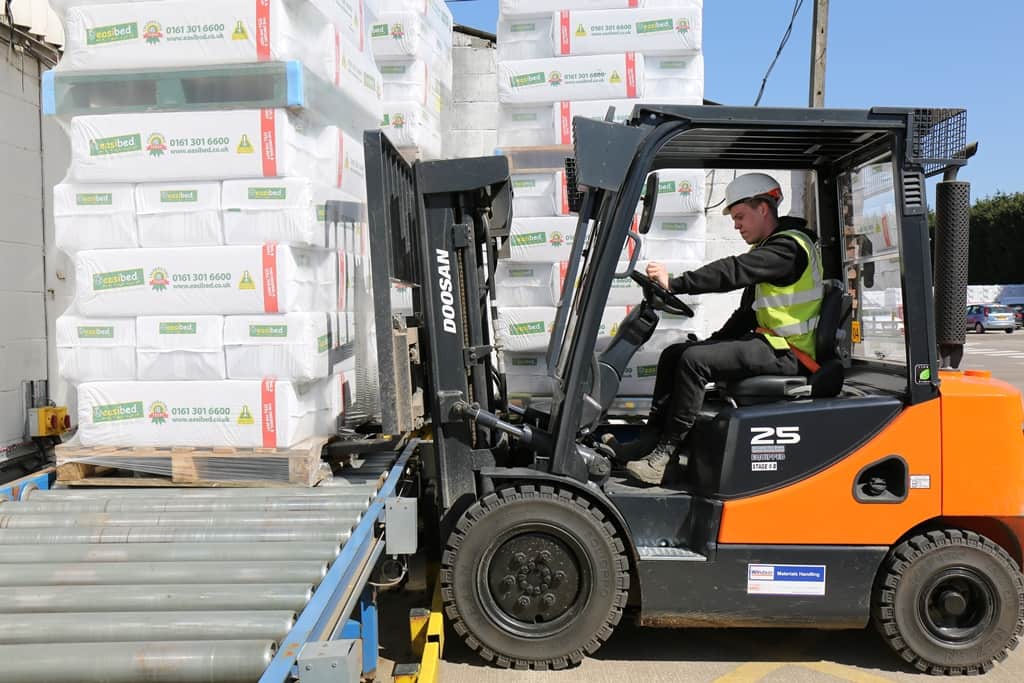 Hadfield also recycle wood into feedstock for panel board, arena surfaces, play area surfaces and filter beds and were the first wood recycler in the UK to sign a long‐ term contract with a large wood‐ derived domestic biomass station.
For Mark, that flexibility translates to changes in the Doosan forklifts to make them ideally suited to the application. Front screens were modified with protective guards, whilst light brackets were also changed to reduce costly damage.
"We came here with a different attitude to other suppliers. Five different brands were here on demonstration. Operators were comparing notes on visibility, fuel consumption, seats and so on. We gave Neil's team two weeks to trial the Doosan. We upgraded our seat, added blue lights and ensured that it ticked all the boxes. A manufacturer shifts metal and it's easy for them to lose the relationship‐building approach. We are a business, but we are ultimately customer‐driven."